We recognize that all our patients are unique and deserve to receive dental care that reflects their individual needs. Our experienced and talented dental team is committed to working with you and your family to create a comfortable, stress-free, and rewarding dental experience every time you visit our practice.

We are pleased to welcome you and your family, and we look forward to working with you.
---
Brittani
Expanded Duties Dental Assistant
I started my dental career in 2005, after graduating from Vincennes University. I furthered my education at MedQuest College in Louisville to become an EFDA in 2014. I love helping people and seeing patients smile! Whether assisting the doctors in placing restorations or taking impressions and scans before treatment begins, I always have fun!
I am a mother of two children, Korbin and Addison, as well as two dogs named Zella and Hunter. I spend most of my time watching my children at basketball, baseball, softball, and winter guard competitions. I also love camping, hiking, fishing, and spending time with my family.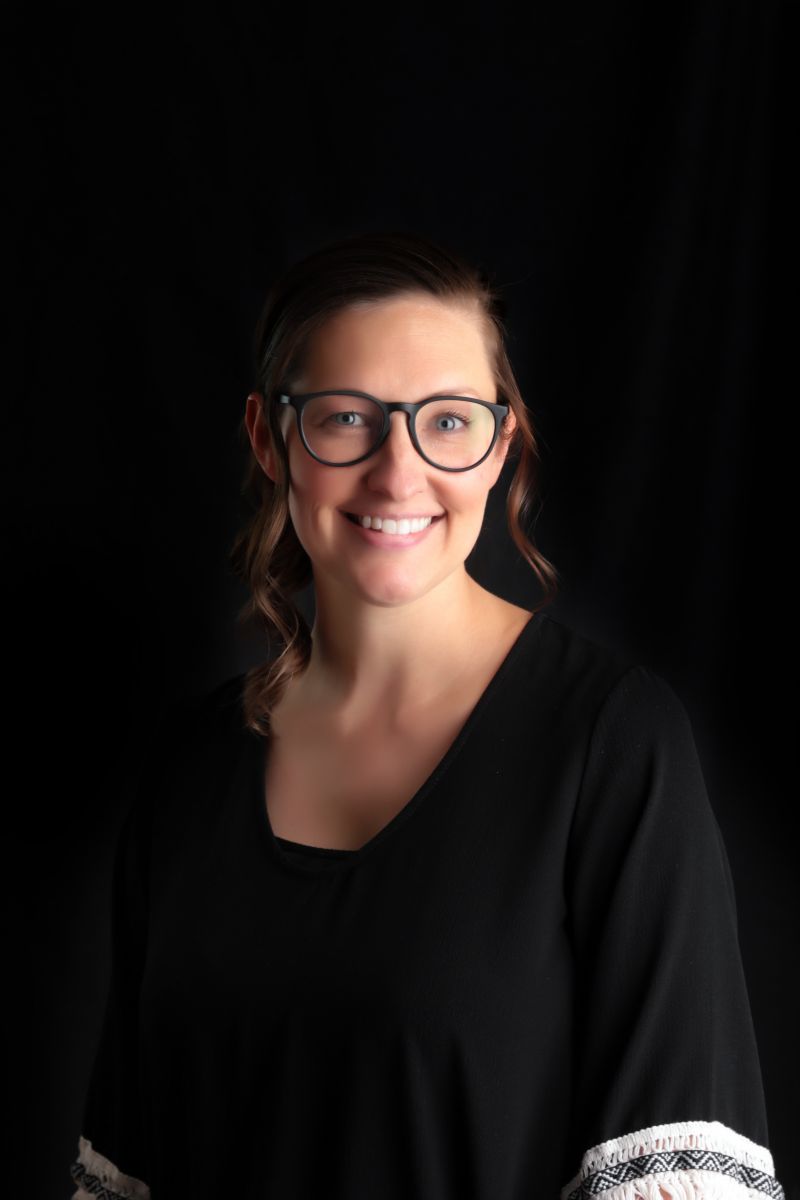 Brittany
Office Manager
I began my career as a dental assistant in 2005. In 2008, I was accepted into and completed my first year of dental hygiene school. While in school, I worked in the front office of a dental practice doing various office managing duties, and found that I had a passion for handling the business side of dentistry! Now, as our office manager, I coordinate our community outreach, organize staff schedules, and tend to various billing and bookkeeping tasks. The best part of my job is when I get to interact with patients, through either scheduling appointments, treatment presentation, or financial coordinating. Patient care and satisfaction is my highest priority and I love seeing confidence restored in a patient through their smile.
I've been married for six years and have two children, Nolan and Isla. We enjoy traveling, hiking, biking, camping, and doing anything outdoors! We are actively involved at Family Life Church, where we lead the worship team and the young adult group!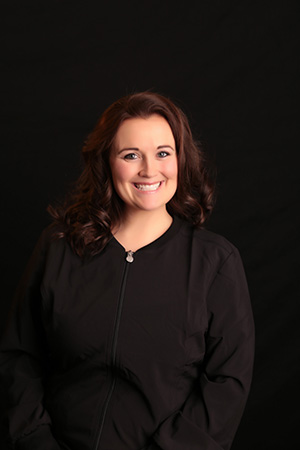 Chelsea
Registered Dental Hygienist
I began my career as a dental assistant and continued my education at IU South Bend, where I earned my BS in dental hygiene. My objective is to provide the best oral hygiene care to my patients: educating them on their oral health and helping them to reach their goal of obtaining overall wellness. I love that our team has the same aim of providing the best dental care to all of our patients so we can strive to reach that ideal together.
My husband Lucas and I have a son, Dixon, who was born October 2018. We also just added a Staffordshire Terrier puppy named Kaiya to our family. We love to travel, hike, camp, backpack, fish, kayak … pretty much anything outdoors. We also love to eat and try new food and restaurants. We are involved in church and spend a lot of our time with our family and friends.
Jamie
Financial Coordinator
I attended ATA College in Louisville and received my EDDA in 2012. I transitioned to the front office in 2015 and have been enjoying it ever since! I am here to assist patients with scheduling all their appointments, filing insurance claims, and daily paperwork. Even though I don't work with patients in the clinical area, I still get to play a part in helping them improve and maintain the smile they deserve. Building relationships with patients and catching up with them before their appointments always brings a smile to my face.
I have four children, Keenan, Daylon, Rylin, and Brielle, one of whom (my daughter) still lives at home. I enjoy watching her at her cheer and dance events. Traveling is a passion of mine, especially taking cruises and going to the beach, as well as visiting my family who live in Washington, Idaho, and Florida. My other hobbies include camping and riding my Harley.
Lyric
Registered Dental Hygienist
I earned my bachelor's in dental hygiene from the University of Southern Indiana. A member of Monroe County Family Dental since 2017, I enjoy improving patients' health and building personal relationships with them. Providing customized hygiene care and education is one of the most significant aspects of my job.
I've been married to my husband Davy since 2013. We have a son named Elliot who was born in October 2018. Our dog's name is Wrigley. I enjoy baking, trying new restaurants, and cheering on the Hoosiers. Our family attends Redeemer Church.
Teresa
Scheduling Coordinator
I earned my BS in business management from Milligan College, and apply my knowledge and experience to my role at our front desk. It comes in handy for streamlining paperwork, appointment scheduling, processing payments, and filing insurance claims. The best part of my job is greeting patients. I enjoy meeting new people and helping them feel at home at Monroe County Family Dental.
I have been married for more than 30 years and have a daughter and a Miniature Dachshund. I enjoy warm sunshine, am a huge Disney fan, and love doing Sudoku puzzles!
Jami
Scheduling Coordinator
I joined Monroe County Family Dental in 2019 and have been working in the dental field since 2011. With my applied knowledge and interactive office training, I have become a resource in providing my expertise in treatment cases, patient care and scheduling your dental appointments. I value the importance of providing our patients with a very personable experience and educating each individual with proper dental care. Our office is a team that genuinely cares about each patient and their needs and we provide modern dental procedures with one on one care.
I have been happily married for 9 years. We have two playful doggies, a Chihuahua and a Border Collie. My husband and I enjoy weekend trips to
random, hole in the wall towns and finding a good place to eat and explore. On a daily basis you can usually find me adventuring outdoors. My hobbies include hiking, working out and being involved with my church.

Elya
Registered Dental Hygienist
I joined Monroe County Family Dental in September of 2019 but I have been working in the dental field since 2002. I earned my bachelor's degree in Health Services and my associate's degree in Dental Hygiene. My favorite part of my job is the wonderful relationships that I develop with my patients and helping each individual with their overall health. I was born and raised in Indiana and I have been apart of the Bloomington community with my husband since 2005. I have two daughters and one dog. In my spare time, I enjoy hiking, kayaking, anything outdoors, traveling, and spending time with friends and family.